Cross Creek Cattery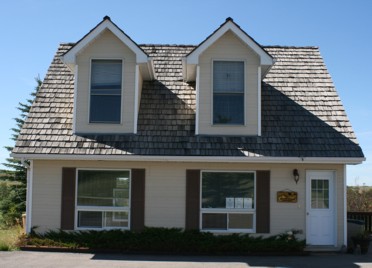 Cross Creek Cattery: a purpose-designed chalet
housing the boarding condos (cat kennels).
Cross Creek Cattery is the premier home away from home for pampered cats and kittens from Calgary and the surrounding areas. The Cattery is one of the oldest running Cattery / Cat Kennels in the locality, with a well established reputation. We are based just south of Calgary (Alberta, Canada), and provide board and lodging for your cat or cats while you are away, within a beautiful purpose-built chalet building.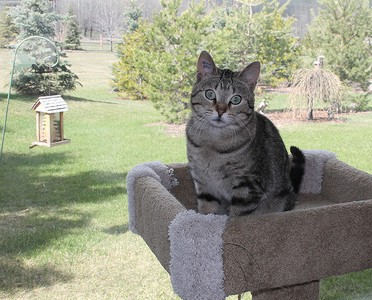 A guest inside the Cattery, enjoying
the view onto our beautiful garden.
We are located in Dewinton (De Winton), approximately 25 minutes drive from Calgary Airport. Just outside the city limits, in beautiful foothills countryside, the cattery is 12km (9 miles) north of Okotoks, and about 1.5 km (1 mile) west from junction of Dunbow Road with Macleod Trail (near Heritage Pointe).
Full climate-control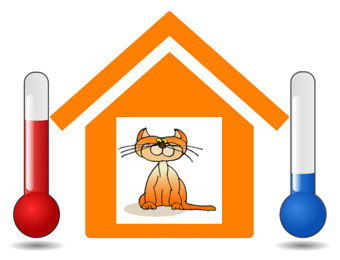 Comfortable on the inside, even
when scorching or feezing on the outside.
The cattery benefits from thermo­statically-controlled central heating and air conditioning / cooling, to keep your cat cosy in the cold winter and cool and comfortable in the summer heat.
Areas Covered
The Cattery is close to many communities, including Aldersyde, Auburn Bay, Black Diamond, Blackie, Bragg Creek, Calgary, Cayley, Chaparral. Cranston, Dalemead, Deerfoot Trail, Dewinton, Evergreen, Foothills, Hartell, Heritage Pointe, High River, Lake Chaparral, Langdon, Legacy, Longview, Macleod Trail, Mahogany, Millarville, Okotoks, Priddis, Priddis Greens, Seton, Silverado, Somerset, Stoney Trail, Sundance, Turner Valley and Walden.